What if you don't practice English?
You get 42% less salary in jobs
Researches say, employees may get upto 42% less salary because of poor English skills.
You get poorer in academics
English is the major skill for Higher Education. So, learning English is a must for great academics.
You lag behind from your peers
In this fast-paced-world, you are bound to lag behind — without strong command in English.
You miss out on traveling
Traveling is not fun when there is language barrier. You need English for communicating.
Still thinking how to learn?
Still thinking how to learn?
You have been told to memorize English since school. It's time to put a stop. We start where they failed. Let's practice and win the battle.
Here's how each of our services will help you
Learn 15 Vocabularies per day with Vocavive for 5 Tk only ($0.20)
You can never memorize vocabularies. Rather, play and practice to master 900 powerful words in 60 days.
Download from
Google Play
Download from
Google Play
Why choose
Vocavive

for vocabulary?
Recharge your Tense with

Coursebook

for

10 Tk/hr ($0.6)
Recharge your Tense
with
Coursebook

at


40TK/hr

Last time you read Tense was years ago. Now is the time for a speed revision and practice. Give 8 hours of practice time in the app—and 80% of your grammar issues will be gone.

Download from

Google Play
Recharge with Context
We have made Tense easy to understand – with real life scenarios and context. You get to recharge your knowledge easily.
Interactive Exercises
We could make a practice book and hold a Giveaway contest. The only reason we made it an app is to make learning more interactive for you.
Learn from weakness
Very few people can avoid the common mistakes. You become proficient, when you know better about your weakness.
Speak English to learn English
Start becoming fluent by casually gossiping with peers and mentors, through monthly subscriptions. The curriculum you will be following has been created by language professionals.
Speaking without hesitation
You yourself will be talking with peers, and achieve perfect fluency. We will ensure that you are speaking confidently without hesitation.
Connect with peers
Practice speaking with ease. You have the curriculum to help you. You won't get mocked, rather you will get encouraged.
Guided by expert mentors
Our mentors know how to give you the support you need. They will make sure you are speaking Correctly, Comfortably.
Be Proficient
If 6 months' practice with us doesn't make you proficient in Spoken English, we will 100% return your money – without a question.
The biggest names in the industry
Trust

us, why not you?

Till date, we have served
30,000+ students in collaborating with
Learning vocabularies has
never been easier.
Our users love us
I found their English practicing platform very helpful. Initially I wanted to use the platform for just one month,
Tanzila Pinky
Housewife- living in KL, Malaysia
BDT 800 Taka seemed very cheap for such a helpful platform, back when I started. My opinion is, with time their English practi
MD S.M. Shahin
HSC/College Student- Dhaka, Bangladesh
I have been looking for a platform where people could practice spoken English with each other. Before, I used to feel shy to s
Shouvik Fouzder
Undergraduate Student at ULAB- Dhaka, Bangladesh
Find us in press releases too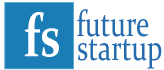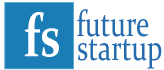 Edvive, an education technology company based in Bangladesh has received a $50,000 pre-seed investment. Edvive is currently working with a multiverse of language learning apps to help learn a language in the most efficient way, said a press release. Four Bangladeshi technology investors led the amount with a collective experience of 20 years in the industry. Previously, Edvive received $300,000 of in-kind support from Microsoft and Google for startups. Additionally, they have received the Bangladesh government's IDEA project grant. Read more
In this first paced world
Permanently lag behind or
secure your position with English skill